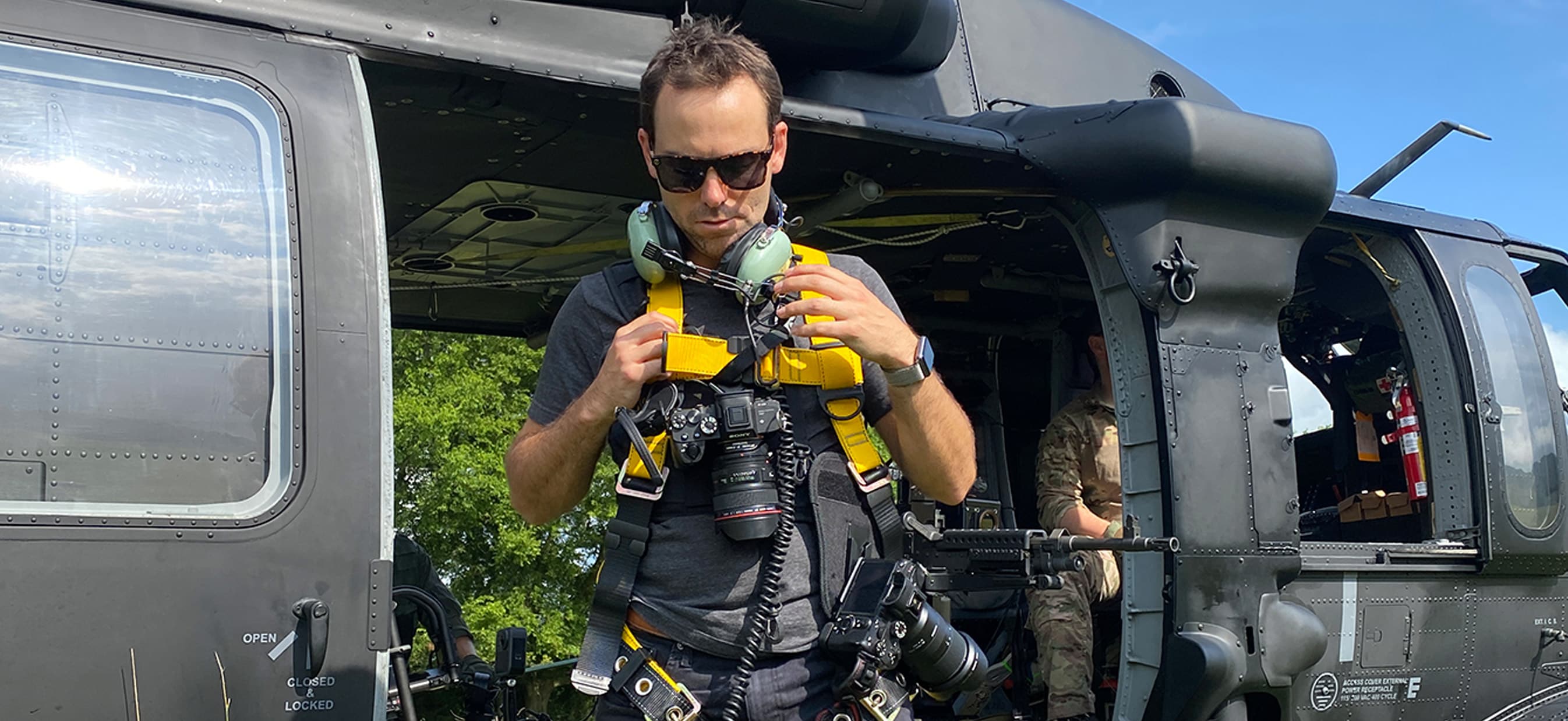 CASE STUDY
Craig Coker

Photographer & Filmmaker
Out with the old, in with the new! I've ditched the bulky and time-consuming workflow for a lightning fast, small form factor solution. GNARBOX gives me peace of mind and enables me to focus on the job at hand."
---
Bio
Craig Coker is an ex-professional athlete turned professional photographer and filmmaker with the ambition of adventure.
---
Work
My projects consist of Action Sports, Car Photography, Documentaries, Product Marketing and Adventure/Travel. I like the high adrenaline, risk/reward projects. I try to maintain a position on new technology while finding unusual but memorable ways to showcase my work.
---
Workflow Before GNARBOX
Before GNARBOX, I used a Mac and external drives for a backup solution. A lot of my projects involve risk with variable conditions. These projects also require me to be light on my feet. I work with several different camera devices that range from action cams to drones and high end cinema cameras. It has been tough to wrangle the data at times! Wires everywhere, multiple dongles and bulky devices have hindered my efficiency. In-turn, this makes it hard to deliver to the client on schedule.
---
Workflow With GNARBOX
Some of my projects require terabytes of backup storage. I use separate drives for every category in this scenario. For example, I was out in the Caribbean on a boat for 10 days with 5 underwater cameras, 4 ground cameras and 3 drones. The data is hard enough to manage, but add unforgivable rocking boats with water being both a primary focus and enemy to your electronics. A conventional DIT station is not possible. You need a back up solution with less moving mechanical parts and a rugged form factor to get the job done, quick. GNARBOX was king! I used three, 1TB GNARBOX units and labeled them Water, Aerial, and Ground. This enabled an easier workflow while handling ridiculous amounts of data. Initiating backups and organization was so easy, a child could do it. Pop the media card in and GNARBOX was offloading content within seconds while simultaneously organizing the different types of media into specific folders. The smart backup feature is an ideal asset! I could capture new content without reformatting the card, then backup without duplicating any old files. GNARBOX made the post production process much more manageable. I gave the client my iPad onsite (which is wirelessly connected to GNARBOX) so they could review and tag selects. Once home, I was able to import my work with tags included. My first stage of post-production was already complete. I saved days of logging and was ready to edit!
VIEW MORE CASE STUDIES